The Benefits of Video Drain Inspections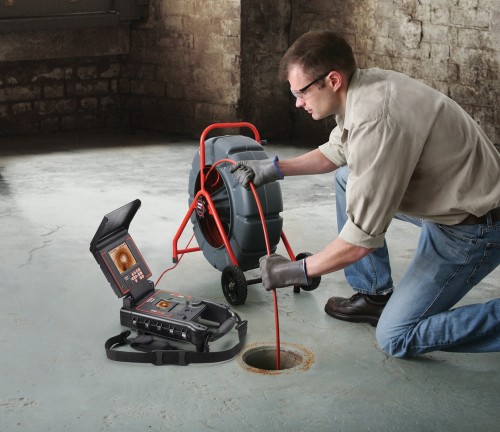 Torrance Plumbing and Rooter provides quality drain cleaning services using state-of-the-art equipment. We use video drain inspections to determine problems with drains and sewer lines so that we can effectively fix them. Our video drain inspections allow us to determine problems with plumbing systems that cannot be easily accessed. Our video drain inspections are increasingly becoming popular because they allow homeowners to determine problems with their drainage systems without digging their lawns to access their home drainage systems. Video drain inspections can be used to detect problems with drainage systems in both residential and commercial premises.
Pipe Line Condition
Video drain inspection allows you to view the internal structure and condition of a drainage pipe. This technology enables plumbing professionals to view blockages caused by dirt, sludge, and waste as well as determine current or potential damages. The footage obtained from the inspection can be used to devise pipe cleaning and maintenance strategies.
Pipe Inspection Results
Pipe joints are weak points that tree roots can use to spread to the inner parts of a drainage pipe. Tree roots can cause significant damage to drainage pipes including steel and cast iron pipes. The roots may be so concentrated inside the pipe causing blockage. Video drain inspection is considered "non-invasive" and is a popular method for determining problems with drainage systems.
Pipe Maintenance
Video drain inspections enable us to determine the most effective drainage system maintenance techniques to use in different drainage systems. It also allows us to know the parts of the drainage system that require cleaning.
Benefits of Pipeline Inspections
One of the most notable advantages of video drain inspection is that it eliminates the need for digging to access the drainage system and check for drainage problems. This means that there is less or no pipe traffic interruption. Video drain inspections can help you determine if your drainage system needs repair or replacement.
Video drain inspections can help homeowners save significant amounts of money and time on drain pipe cleaning. Call us today to learn more about our video drain inspection services.