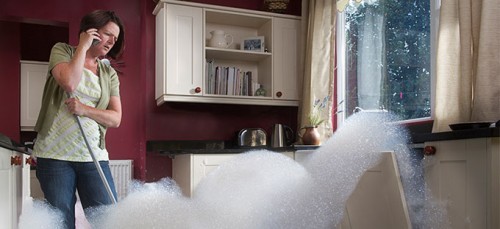 No one can do everything. The economy works most efficiently when everyone specializes in what they can bring to the table, which prevents all of us from having to learn every skill and profession and lets us focus on what we do efficiently. In our case, plumbing service is what we know, what we focus on, and what we've done for more than 20 years.
Torrance Plumbing and Rooter is a locally-based licensed, bonded, and insured plumbing company, all of their professional plumbers are certified to perform their services. What does this mean for our clients? That we have gone to great lengths to minimize risk and maximize efficiency to better serve you. Furthermore, we are available to contact 24 hours a day, seven days a week, and we can respond to your call in 90 minutes or less.
Need Help with a Clogged Drain? Suffering with Leaky Pipes? Call Us!
We have a customer satisfaction rate of 100% because we run our business ethically and employ experienced, knowledgeable professionals. We provide written estimates to our clients before we begin work and offer some of the best rates in Torrance for leak detection services.  Our plumbers clean up after the job to minimize headaches for our customers and commit to solving the problem as quickly as possible without cutting corners.
Whether you have a small drip or a geyser, we have the tools and crew to do the job. We get the job done quickly and correctly. Our 20 years of experience are at your disposable.
Selling Your Home? We Perform Camera Inspections at Affordable Rates
Do you know what's going on with your pipes? The burden of proof is on the homeowner to show whether or not the plumbing for a building is up to code. We can perform a camera scope of your pipes to provide conclusive DVD evidence of a home's adherence to local laws and ordinances. Should we discover a problem, we have the equipment, experience, and knowledge to take care of it.
Call us today to schedule an appointment with one of our outstanding emergency plumbers.