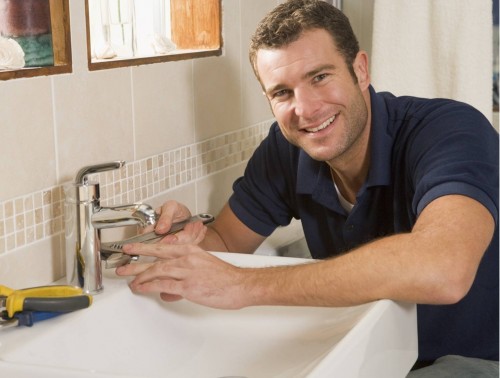 Kitchen and bathroom faucets come in a variety of shapes and sizes. They add style, function, and value to your home. But sometimes your faucets may not work as well as you hoped. This is understandable considering how much pressure your faucets are under to perform on a daily basis.
At Torrance Plumbing and Rooter, we know that when you need home faucet repair you want to work with a company that has an established reputation in the community. This is why we make it a point to work with the best local plumbing contractors in Torrance, CA, to ensure that when you have a leaky faucet or a dripping showerhead you'll get the professional help you need right away.
Types of Faucet Repair
Our expert contractors help residents with any number of household faucets such as those in your kitchen sink, bathroom sink, laundry room, garage, bathtub and shower. We can also help you with water shut-off valve issues. We offer a number of kitchen faucet installation and bathroom faucet replacement services such as:
• Kitchen Tap Installations
• Low-flow Valve Installations
• Low-flow Faucet Aerators
• Top Mount Plumbing Installation
• Bottom Mount Installation
• Low-flow Tap Plumbing Retrofits
• Spigot handle replacement
• Shower Valve Installations
• Plumbing Repairs (leaks, stoppages)
You name it. Our plumbing pros can fix it!
Free Faucet Repair Estimates
We know that hiring a plumbing service in Torrance, California for something as simple as faucet repair may not be in your budget. This is why we offer free, no-obligation estimates to help you budget for repairs or renovations.
You don't have to live with broken faucets. We're available 24 hours a day, every day of the week. Same-day faucet repair and installation services, as well as garbage disposal installation, are our kitchen specialty services. How can we help you today?