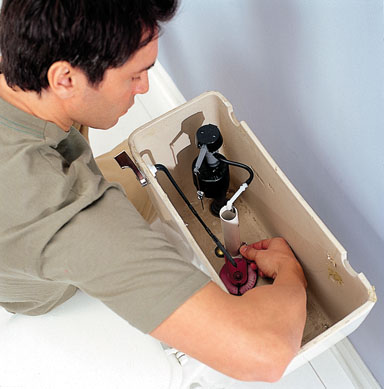 Plumbing problems in your home cannot be pushed off to the side, especially when it comes to repairs in your bathroom. If you having problems flushing your toilet, experiencing leaks, plagued by constant clogs, or kept awake at night by the sound of a running toilet, you need professional toilet repair service in Torrance, CA, right away.
Call Torrance Plumbing and Rooter today for same day service. When we take your phone call, we'll send a licensed plumber to your home within the hour to examine the situation. From toilet repairs and maintenance to new toilet installation service, you can expect professionalism from start to finish.
Professional Toilet Repair Services
Our expert plumbing specialists service all brands of toilets including Kohler, American Standard, Crane, and others. Our plumbing services include, but are not limited to:
• Toilet seal replacement
• Running toilets
• Sweaty toilet tanks
• Clogged traps
• Clogged drainpipes
• Sewer line repairs
• Slow filling toilets
• Leaky toilet seals
• Total toilet replacement
• And more!
Our plumbing pros have access to the latest, innovative tools and techniques for making repairs that are fast, affordable, and long-lasting. We are available 24 hours a day, seven days a week to help you out when you're in a jam. We know that toilet problems are not pleasant, and if you only have one bathroom in the house, they can be especially inconvenient.
Preventing Toilet Repairs
You can prevent major clogs and other toilet repairs by paying close attention to the material you are placing in the toilet. The household commode and its associated plumbing system are designed only to accept waste products and small amounts of toilet tissue. Continuously flushing other items down the toilet like sanitary napkins, cotton balls, paper towels, and, yes – in rare circumstances – diapers will mess up your plumbing system.
Corrosion of components inside the toilet tank or within the drainpipe can occur if a home's water quality is bad. Homes with high amounts of sediment or hard water problems can lead to premature failure of toilet parts.
Lastly, don't underestimate the value in professional toilet installation by Torrance plumbers. If you need to replace your toilet, give us a call and let us assist you with professional installation. This safeguards your purchase and goes a long way toward preventing problems that may occur due to improper installation.
Toilet Repair and Toilet Installation 24/7
The plumbing professionals at Torrance Plumbing and Rooter are available around the clock to assist you with all your toilet repair and installation needs. Give us a call at your earliest convenience and we'll connect you with a licensed plumber in Torrance, California for top-rated, quality repairs.